Angels are watching over us all!
People probably wonder just why I have angels, fairys, cats, and dogs all over my site. Well simply put I love dogs and cats and their pictures. Angels are real to my mind and I collect pictures of them. Fairies...well just let me say I am the first one to clap my hands when Tinkerbell is fading in Peter Pan. Oh, by the way I love gardens, and growing all kinds of flowers, herbs, and vegetables.
Bunnies like flowers too!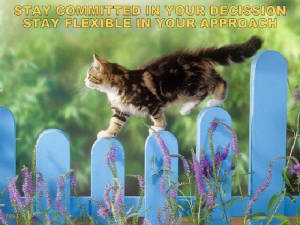 Got to be careful....don't want to fall!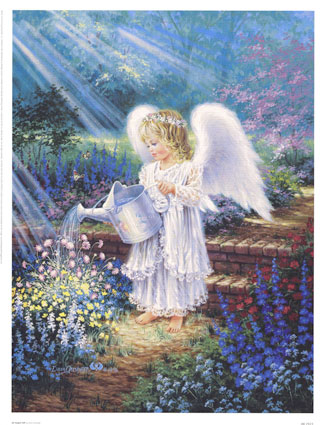 Angels have garden's too!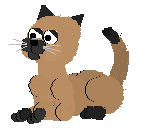 Yecch! another hairball.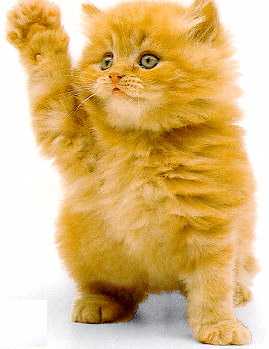 My Moma
I am just a kitten of small stature,
I put up my paw so you will know I am here,
I want to ask something of great import,
Will you be my Moma...are you with me yet?
You be my Moma...I shall be your pet'
I'll probably not pay much attention,
But that has never been a prerequisite,
Just feed me, change my litter, and let me sit
Sometimes on your bed or sofa or chair,
Just let me talk to you when I'm there,
I will often ignore you or yowl at you too,
That sounds like a deal ...doesn't it to you?
autor - Ruth D Shultz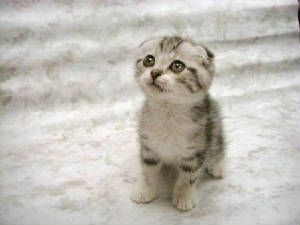 Pussycat, Pussycat, where have you been?
I've been to London to visit the Queen,
Pussycat, Pussycat, what did you there?
I frightened a little mouse under a chair!
English nursery ryhme - author unknown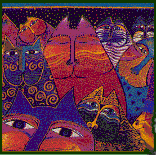 Elevators These Days Are Really Crowded!