My Granddaughter, Emily Mae
My Grandbaby, Autumn Rayne
These are my three Granddaughters. They are perfect in every way. I have conversations on the telephone with all of them! Emily Mae, the older of the three, is very intelligent and loves to read. The middle child, August Louise is a very much a little lady and constantly dressing up. The baby is gorgeous and bright as a penny. I cannot wait to meet all of them in person. Even though I haven't met them in person I love them very much just the same. My daughter runs a tight ship, is a terrific cook, a wonderful seamstress, and a really accomplished writer; but most of all an Excellent Mom. She offers her little ones an atmosphere of learning, understanding, respect, and love. I am very proud of her and all her many accomplishments despite great adversity. My four girls live in Ontario.
My second oldest Granddaughter, August Louise
This is my oldest granddaughter Emily Mae
Her mother says she looks like and angel!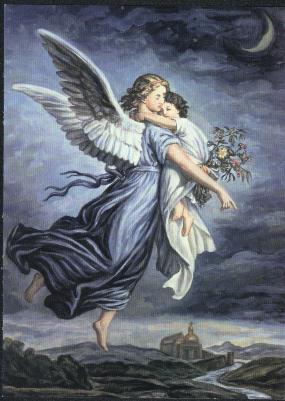 Dylan is my Pomeranian.
Dlyan is full of enthusiasm and very sweet natured.
I found I had to move back to Ontario, Canada. Unfortunately I was not economically able to bring my cats. But I was able to place them in a 'No Kill Shelter'. They were adopted before I even got settled here! An adult household gave them both a home together! I call that a small miracle.
I was able to bring Dylan with me as he could ride in his carrier under the seat ahead of me. He actually seemed to enjoy the trip.
Morin. is a noble alpha male tabby.
Morin has a lovely heroic personality.
Teddybear was always a lovely playful kitty!